Homosexuals and the Pedophile Connection


Minnesota Family Council / Minnesota Family Institute

3/10/2003 | Joe Field

For education and discussion only. Not for commercial use.

If your child was attending a private, religious school would it concern you if the child's teacher/counselor suddenly admitted that he was gay?

Lutheran High School of Greater Minneapolis found itself in such a situation with Roger Franzen, a gay pastor/teacher who taught religion at the school. Discussions ensued following this discovery and Franzen agreed to resign at the end of the 2000 school year while remaining "closeted and celibate."

Less than two years later, attorneys came out of the woodwork to help Franzen sue the school and denomination for discrimination and invasion of privacy.

Minnesota's Human Rights Act, particularly as amended by the infamous 1994 gay rights amendment, seems to specifically afford religious institutions these discretions. The Franzen case should get nowhere fast.

But the issue of gays and public schools was recently highlighted in a U.S. District Court decision involving the New York City public school system. There the court ruled that the school system did not interfere with a teacher's First Amendment rights when it fired him after discovering his active participation in the North American Man/Boy Love Association (NAMBLA). NAMBLA supports repealing the age of consent and child pornography laws as well as openly endorsing men and boys involved in underage sexual relationships.

But should such a ruling extend to homosexuals without such obvious connections to NAMBLA? The answer lies in whether there is a significant correlation between homosexuals and pedophile activity.

Gay activists have strenuously argued that there is no connection between homosexuality and the sexual abuse of children. They point out that the majority of child molestation cases are by heterosexuals. But they neglect a pivotal fact: Homosexuals comprise only a small percentage of the population, yet account for an extraordinarily high percentage of offenses against children.

A recent study in Demography estimated the number of exclusive male homosexuals in the general population at 2.5 percent, and the number of exclusive lesbians at 1.4 percent. The study took into account three large data sets, including the all-encompassing U.S. Census.

Now consider a report from the Journal of Sex Research which noted that homosexual pedophiles commit about one-third of the total number of child sex offenses, even though they are outnumbered by heterosexuals 20 to one. Less than four percent of the population commits one-third of the offenses against children!

In The Gay Report, homosexual researchers report data showing that better than 7 out of 10 homosexuals surveyed had at some time had sex with boys 16 to 19.

Or consider a study in Archives of Sexual Behavior, which found that of 229 convicted child molesters surveyed, "85 percent of offenders against males described themselves as homosexual or bisexual."

The evidence is clear. Homosexuals have an overwhelming propensity towards child molestation. This is not to say that all homosexuals act out with pedophile tendencies. But the percentage of those who do is so disproportionately high it would be irresponsible and costly to ignore. Just ask the Roman Catholic Church.

The Catholic Church's coffers are being drained by the millions to defend and settle an array of alleged child sex offenses by a number of priests. But the Catholic Church appears to have left itself open to further lawsuits when the U.S. Conference of Catholic Bishops adopted a Charter for the protection of children and young people. Included is the declaration that "for even a single act of sexual abuse of a minor — past, present, or future — the offending priest will be permanently removed from the ministry." This "one strike, you're out" policy for priests is a common sense start — but not enough.

The Bishops´ Charter is silent on the likeliest cause of the abuse problem — the existence of a large number of homosexuals in the priesthood. The Conference would benefit by heeding the words of Vatican spokesman Joaquin Navarro-Vall, who declared that "people with these inclinations just cannot be ordained. That does not imply a final judgment of people with homosexuality. But you cannot be in this field." Instead the Conference, in apparent kowtowing to the gay lobby and political correctness, adopted a Charter that mandates the implementation of "adequate screening and evaluative techniques in deciding the fitness of candidates for ordination, as well as a "focus on the question of human formation for celibate and chastity."

No matter the screening, even if there is no history of prior child molestation, placing homosexuals in settings with children — such as schools — is akin to putting heterosexual male sex offenders in a sorority house instead of a halfway house.

With the abnormally high percentage of homosexuals accounting for pedophile activity, children in all school settings — private or public — need protection. To neglect this is to continue to place our children knowingly in harm's way.

END
---
Why does the "mainstream press" condemn the Catholic Church for allowing predatory homosexuals to destroy the lives of boys, while simultaneously condemning the Boy Scouts of America for not allowing precisely the same thing in their organization? -SOURCE

God Loves People (All people!)

(Audio sermon by Pastor Jeff Owens)

Homosexuality and Child Sexual Abuse

Socrates was a Pederast Homosexual

The Gay, Lesbian, and Straight Education Network (GLSEN)

EXPOSED!

4-year old killed for refusing to call his mother's lesbian lover "daddy"

MILITANT MOB OF HOMOSEXUALS TARGET REPENT AMERICA

Homosexuality and Same Sex Marriage

George Michael Urges Gays to Take Religion Seriously

Swedish Pastor Sentenced to Prison for Preaching Against Sodomy

PHILLIES LOSE; REPENT AMERICA WINS

Homosexuality is Against Nature's Order

PERVERT ALERT! - Pedophile Priests and the Boy Scouts

Homosexuality a Factor in Sex Abuse by Catholic Priests

Homosexuals and the Pedophile Connection

The Homosexualization of America

Homosexuality and Child Molesting

Pedophile Priests (homosexuals)

George Bush Cheers Gay Church!

High Court to Give 'Gays' Their Own 'Roe'?

Homosexual Agenda in Our Public Schools

The Homosexual Lifestyle is No White Picket Fence

Education secretary blasts PBS for cartoon with gay characters

Teachings of the Bible on sexual life, its glories, problems and deliverance

George Bush Cheers Gay Church!

High Court to Give 'Gays' Their Own 'Roe'?

(Homosexuality is VERY ABNORMAL!)

While homosexuals claim they make up 10% of the population, the reality is closer to 1-2%

(Provides a brief history of the homosexual movement in the U.S. and its roots in Marxist ideology. This paper describes how homosexuals terrorized the psychiatric community and have created a marketing strategy to vilify their opponents.)
Homosexuals Recruit Public School Children (.PDF)
Homosexual Behavior Fuels AIDS and STD Epidemic (.PDF)
A Gender Identity Disorder Goes Mainstream (.PDF)
Homosexual Propaganda Campaign Based on Hitler's "Big Lie" Technique (.PDF)
Homosexual Sex = Death from HIV Infection (.PDF)
Traditional Values Coalition Exposes Homosexual Agenda (.PDF)
Public Employees Teach Teens 'Gay' Sex Techniques (Including Fisting) at GLSEN Conference At Tufts University
GLSEN Fistgate Scandal at Tufts Detailed By Massachusetts News: http://www.massnews.com/past_issues/2000/Schools/fistarc.htm
Parents Rights Coalition Exposes GLSEN's Radical Agenda: http://www.parentsrightscoalition.org/Fistgate.htm
The GLSEN Files-SteveKaneShow.com: http://www.stevekaneshow.com/glsen.htm
Queering The Schools: http://www.city-journal.org/html/13_2_queering_the_schools.html
National Association For Research And Therapy Of Homosexuality: Activism In The Schools: http://www.narth.com/menus/schools.html
Crafting Bi/Homosexual Children: http://www.regent.edu/acad/schlaw/academics/lawreview/articles/14_2Reisman.PDF
Child Molestation And The Homosexual Movement: http://www.regent.edu/acad/schlaw/academics/lawreview/articles/14_2baldwin.PDF
Homosexuality Behavior
& Pedophilia: http://us2000.org/cfmc/Pedophilia.pdf
How To Keep Gay Straight Alliance Clubs Out Of Your Public School: http://www.newswithviews.com/Linda/harvey1.htm
Critical Analysis Of GLSEN's Same-Sex Marriage Curriculum For Teens: http://www.drthrockmorton.com/samesexcur.pdf

Please put these banners on your webpage!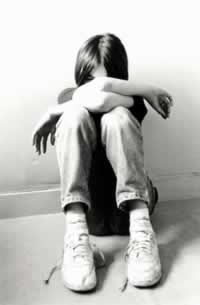 Do Something About the Homosexual Movement and Pedophilia

There is a way out!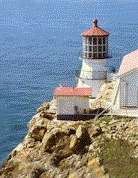 If you really love someone, you'll tell them the truth!
---
"Ye have wearied the LORD with your words. Yet ye say, Wherein have we wearied him? When ye say, Every one that doeth evil is good in the sight of the LORD..." —Malachi 2:17
Homosexuality is a sin! Don't upset God by saying it's not!

"The gay-style is not a gay-style, it's a queer-style." -Pastor Jack Hyles (

Listen)
"Go out in the barnyard and see if you can find a rooster chasing another rooster sometime." -Pastor Jack Hyles (
Listen)
---
Comment from webmaster of Jesus-is-Savior.com...

I do NOT condone hatred towards anyone. In fact, the Bible never directs us to hate anyone (not even the devil). However, the Bible does teach us to hate evil (Psalm 97:10). The Word of God clearly teaches in Romans 1:26-32 that homosexuality is a horrible sin. According to 1st Corinthians 6:9-10, homosexuals will not be allowed into heaven. For that matter, no sinners will be allowed into heaven. The only hope is through the blood of Jesus Christ which washes our sins away (Colossians 1:14). I do NOT seek to be unkind to anyone, but the Word of God is not going to change (Matthew 5:18). Sodomy (the Bible's term for homosexuality) is sinful in God's eyes! If you don't like it, then get mad at God.

I realize that no homosexual wants to hear a Bible-thumper proclaiming the Word of God that homosexuality is a wicked sin...but homosexuality is a sin! To no surprise, homosexuals are now publishing their own perverted Bibles and creating perverted websites, trying to claim that God permits homosexuality. Now we even have Sodomite ministers. Society can't go much lower. The Bible foretold of these wicked people who would change the Word of God into a lie...

"Wherefore God also gave them up to uncleanness through the lusts of their own hearts, to dishonour their own bodies between themselves: Who changed the truth of God into a lie..." -Romans 1:24-25

Have you believed a lie? Please do not be deceived my friend...homosexuality is a wicked sin that will bring the judgment of God upon you. If you are a homosexual, I do not hate you at all. In fact, I care about you very much, which is why I made this webpage. This webpage isn't intended to make you mad or hurt your feelings (although the truth usually does step on people's toes), it is intended to open your eyes to the truth about homosexuality and to enlighten you concerning the solid Biblical warning against those who would commit homosexuality. The proper way for you to deal with your homosexuality is to face it for what it is...sin. Ask God to forgive you and to help deliver you from the sin of homosexuality. Jesus did not come into the world to come you, and neither should anyone else; but the Bible does condemn all of us as horrible sinners (Romans 3:10.23). Jesus came to save us, not to condemn us (John 3:16-17). I'll close with the beautiful Words of the Saviour spoken to the woman accused of adultery by the scribes and Pharisees...

"When Jesus had lifted up himself, and saw none but the woman, he said unto her, Woman, where are those thine accusers? hath no man condemned thee? She said, No man, Lord. And Jesus said unto her, Neither do I condemn thee: go, and sin no more." —John 8:10-11

Jesus also wants to forgive and save you, won't you please come to Jesus now.
---
God's Simple Plan of Salvation
"Ye that love the LORD, hate evil..." —Psalm 97:10