What Do the NIV, Satan
and
Gay Sex Have in Common?
In a word...everything!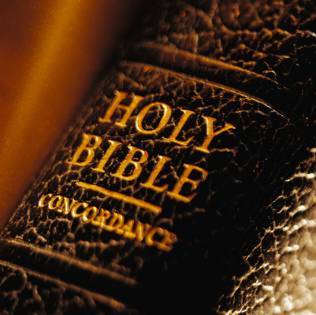 Did you know that Zondervan publishers (who publish the New international Version of the Bible) is owned by Harper Collins? Harper Collins also publishes The Joy of Gay Sex and The Satanic Bible. Tragically, many professed Christians know this yet continue to use their corrupted NIV bible. Oh how apostate America has become when even it's professed Christians are using corrupted Bibles that blasphemy and dishonor the Lord Jesus Christ.
It is absolute blasphemy what the NIV translators did to Philippians 2:6...
King James Bible: "Who, being in the form of God, thought it not robbery to be equal with God:

New International Version: "Who, being in very nature God, did not consider equality with God something to be grasped,"
Verse 5 makes it clear that this Scripture is speaking about Jesus Christ, "Let this mind be in you, which was also in Christ Jesus:" The NIV butchers have gone 180 degrees the opposite direction of the truth by saying that Jesus couldn't grasp equality with God. The Bible teaches that Jesus is not only equal with God, but Jesus is Almighty God. In fact, Jesus self-proclaimed Himself as Almighty God in Revelation 1:8, "I am Alpha and Omega, the beginning and the ending, saith the Lord, which is, and which was, and which is to come, the Almighty."
Jesus said that a corrupt tree cannot bring forth good fruit. There is NO WAY that the Satanic bible can live in harmony with God's Word. There is NO WAY that God would preserve His word (as He promised in Psalm 12:6-8) through a company which also sells a book on how to have enjoyable gay sex. It's sickening in the name of decency. Yet, foolish immature believers promote and continue to use the perverted NIV.
If you are using a NIV, you need to toss it into your garbage pail and beg God to forgive you for using a Satan-inspired counterfeit bible.
---
New International Perversion (NIV EXPOSED!)
NIV same as Jehovah Witness' New World Translation
Chairman of NIV Old Testament Committee, a sodomite
The King James Bible Defended!