Are You Crazy?
"The Bible is a Fairy Tale"
—Bill Maher, host of Politically Incorrect on ABC; August 22, 2001.
HBO's Bill Maher Says Christians Have "Neurological Disorder," are "Crazy"

Bill Maher, host of HBO's Real Time With Bill Maher , says that all Christians are crazy and are unenlightened because of their faith. Maher made the comments on MSNBC's Scarborough Country.

Maher said: "We are a nation that is unenlightened because of religion…I think that religion stops people from thinking. I think it justifies crazies. I think that flying planes in a building was a faith-based initiative. I think religion is a neurological disorder. If you look at it logically, it's something that was drilled into your head when you were a small child."

"When you look at belief in such things--as do you go to heaven, is there a devil--we have more in common with (Muslin countries) Turkey and Iran and Syria than we do with European nations and Canada and nations that, yes, I would consider more enlightened that us."

Maher said he wasn't speaking only of evangelicals, but included all religious people. He said he agreed with Jesse Ventura "who had that quote about religion is a crutch for weak-minded people who need strength in numbers."

Because of their neurological disorder, he said Christians "do not believe in science and rationality." He went on to say the future does not belong to religion. One recalls the famous quote from the Beatles in the 60's that they "were more popular than Jesus."

According to Maher, the Bible is a book of fairy tales, calling the account of Jonah a fairy tale the same as Jack in the Beanstalk .

Had Maher said such things about homosexuals, he would have been immediately fired. But because he was speaking of Christians, his bigotry was acceptable to HBO, owned by Time Warner Inc.

TAKE ACTION

Send Mr. Maher an email saying you regret he has such a low view of Christians, and will pray that he be "enlightened" as to the true nature of Christianity. Explain to him that Christians appreciate the good science does and most Christians are rational individuals.

Donald E. Wildmon, Founder and Chairman
American Family Association

END

---
"Preaching is truth set on fire." —Dr. Jack Hyles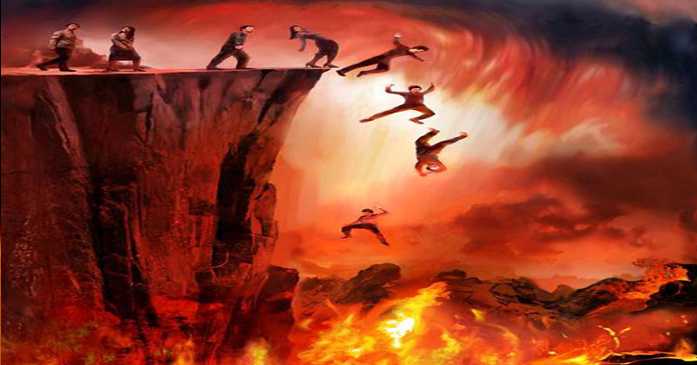 Did you know that you don't have to ask Jesus to save you? God has already told you how to be saved, that is, by simply believing that His Son died on the cross for your sins, was buried, and raised up from the dead three days later. Christ suffered on the cross so that we wouldn't have to suffer in a literal Hell forever. Amen! You don't have to bow your head to be saved. You don't have to pray. You don't have to do anything except believe that Jesus died on the cross for your sins, and make that your hope for Heaven!
Nothing Can Replace The Holy Bible!
". . . ye have PERVERTED the words of the living God. . ."
Jeremiah 23:36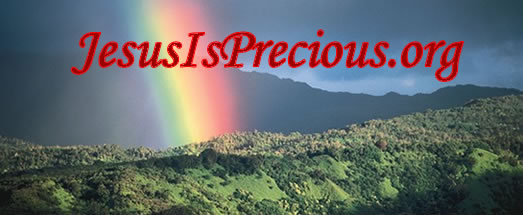 Give Me Jesus!
(video sermon by Pastor Danny Castle - You don't want to keep your eye on others, because they'll let you down. They'll hurt you. And you don't want to keep your eyes on yourself, because you'll feel inadequate, a loser and a failure. Keep your eyes on Jesus!)

Salvation is not doing your best, it is having Christ's best put to your account through receiving Him by faith.
"Do all the good you can. By all the means you can. In all the ways you can. In all the places you can.
At all the times you can. To all the people you can. As long as ever you can." ―John Wesley
---

Television's Bible Skeptics and God Haters